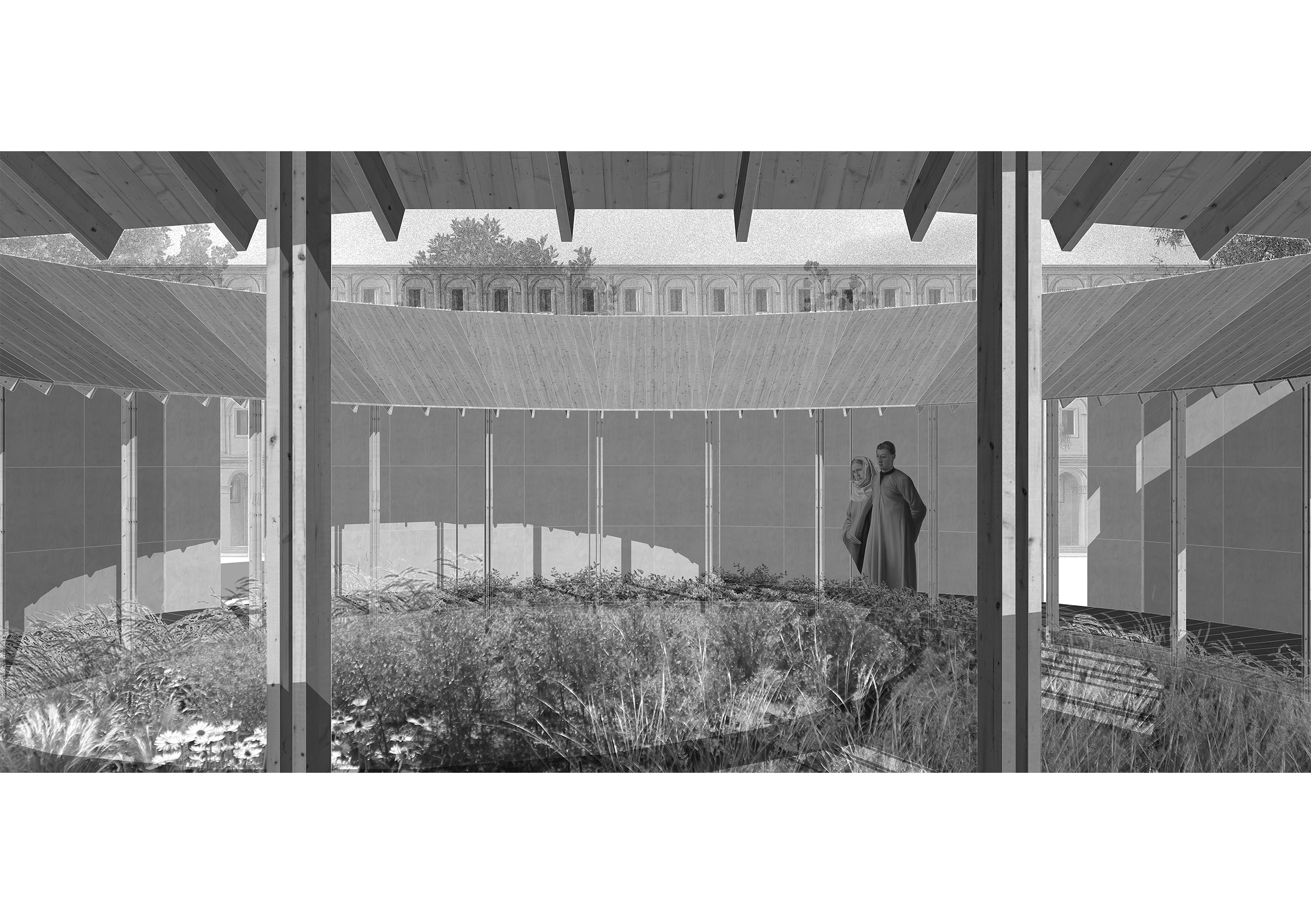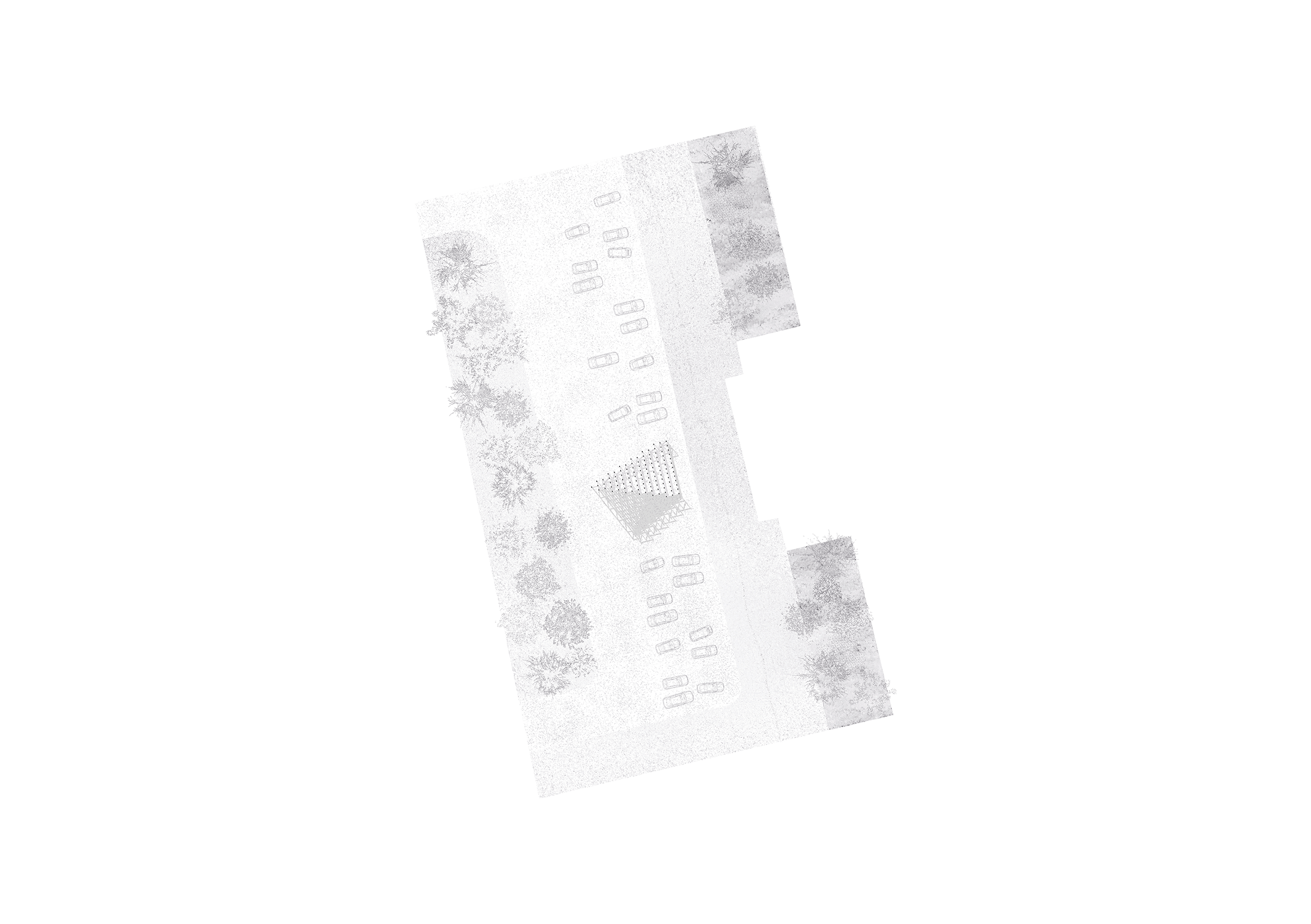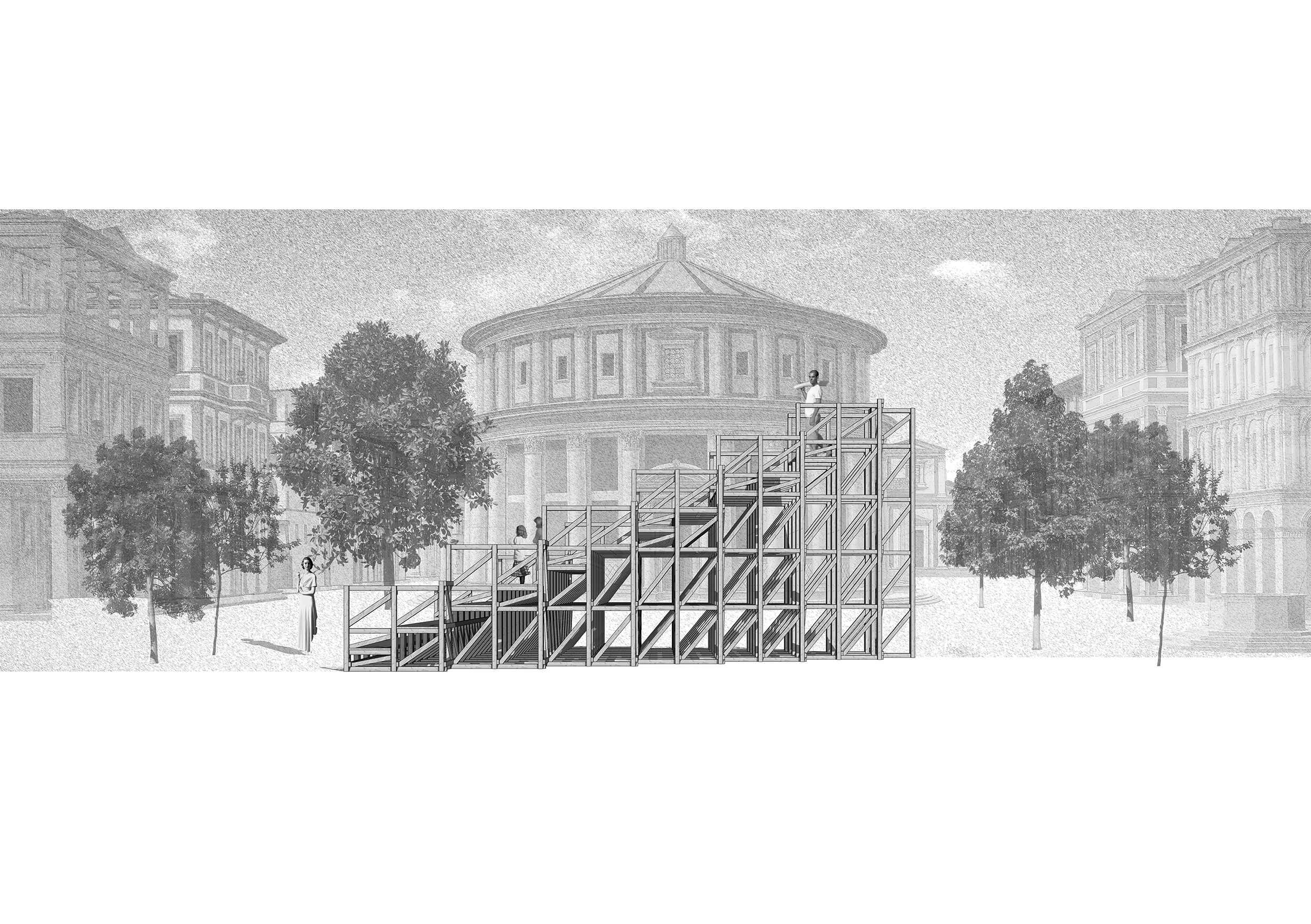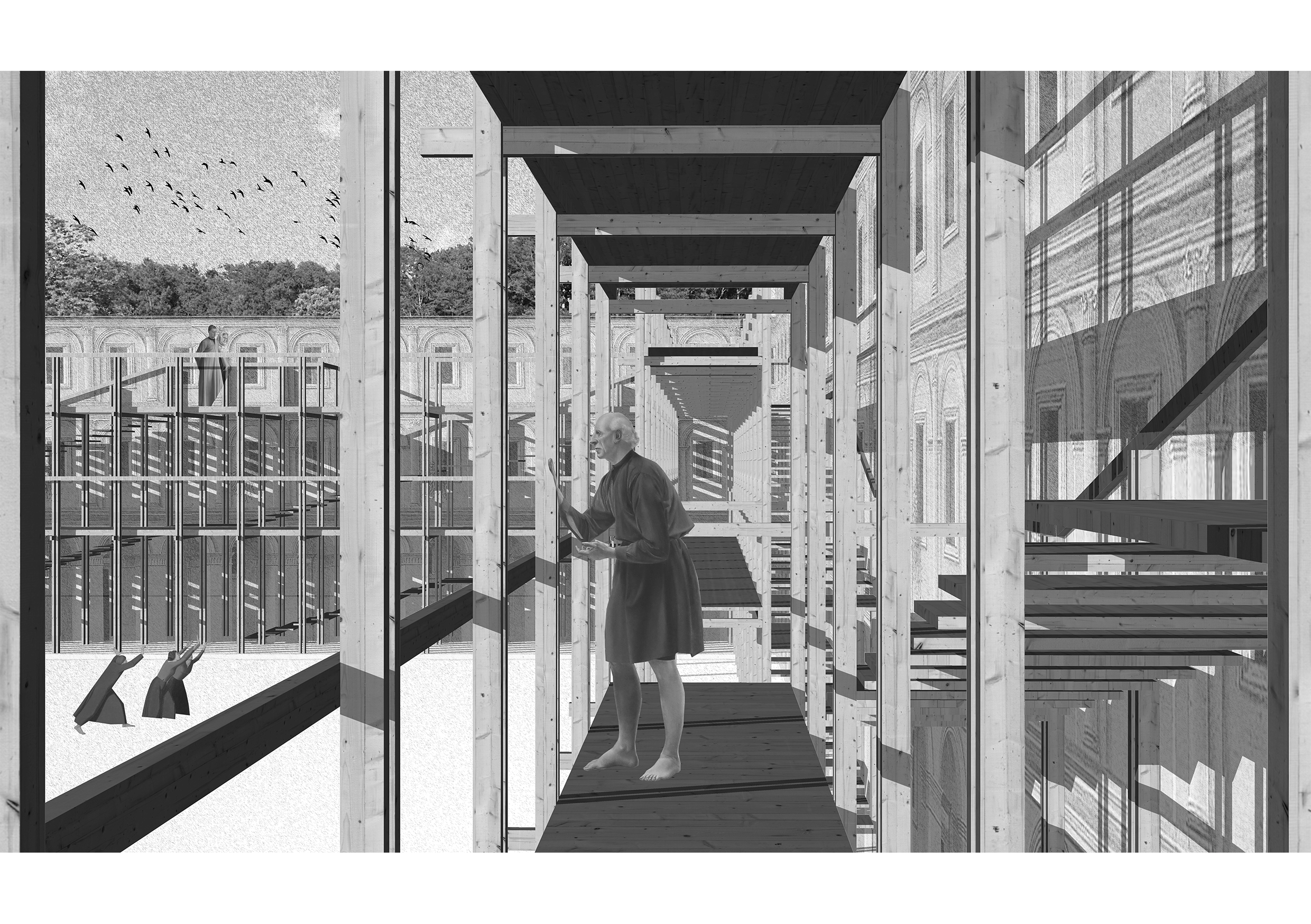 Stages for Everyday
Alexandra Boeva

"Architecture, attesting to the tastes and attitudes of generations, to public events and private tragedies, to new and old facts, is the fixed stage for human events. The collective and the private, society and the individual, balance and confront one another in the city.
The city is composed of many people seeking a generaI order that is consistent with their own particular environment." - Aldo Rossi, Architecture of the City

It is striking how extensively the balconies and courtyards are used in Tbilisi. In post-Soviet architectural practice, there are such terms as "Tbilisi Balcony" and "Tbilisi Courtyard." The role of balconies in Tbilisi's city life is undoubtedly significant: a balcony is a place of life and an integral part of architecture. Historically, the balcony had its manifestation as balagans, as part of city fairs. Thus the balagan has always been associated with performances and theater. Tbilisi is a permanent theater of everyday life, in which the stages and tribunes are balconies and courtyards. They are also potential scenes for daily public events. Such a way of life, which, among other things, defining the urban identity, also becomes the common ground for residents. Therefore, I believe that "theater of life" answers the central theme of the Biennale, "What do we have in common?"

The essence of my theater is the creation of an event. Yet, it is not the event that adapts to the theater in a particular site, but the theater itself adapts the site to the event. The theater not as a direct function, but as a tool or conductor for the perpetual events in the city. The project is not a single unified physical intervention, but it offers an essential component, which will have several iterations that reflect the main principle of stage. It is an assortment of stages that create events. It is a theater of A Series of Stages. It is an assortment of interventions located anywhere. It refers to the city as such, and to the scenography of a particular site. It is an assortment archetypes that can be installed in urban/civic fabric based on the possibilities of the place.

The idea of theater makes sense thanks to a magical living connection with reality and everyday life.

Despite the potential for the theatricality of everyday life, the theater cannot be reborn on its own.

The theater, in need of physical expression in space, should use the properties of architecture as the only real one.

The theater should turn into some localized action.

The theater should, by all means, include all aspects of the external and internal world.

The theater of everyday life destroys the idea of a classical structure - a stage and a hall.

The theater has a single, universal platform, which is the scene of the action.

A direct connection should be established between the viewer in action.

The involvement of the audience in action creates the very form of the theater.